Social-Impact
The Human-Animal Bond Virtual Reality Global Village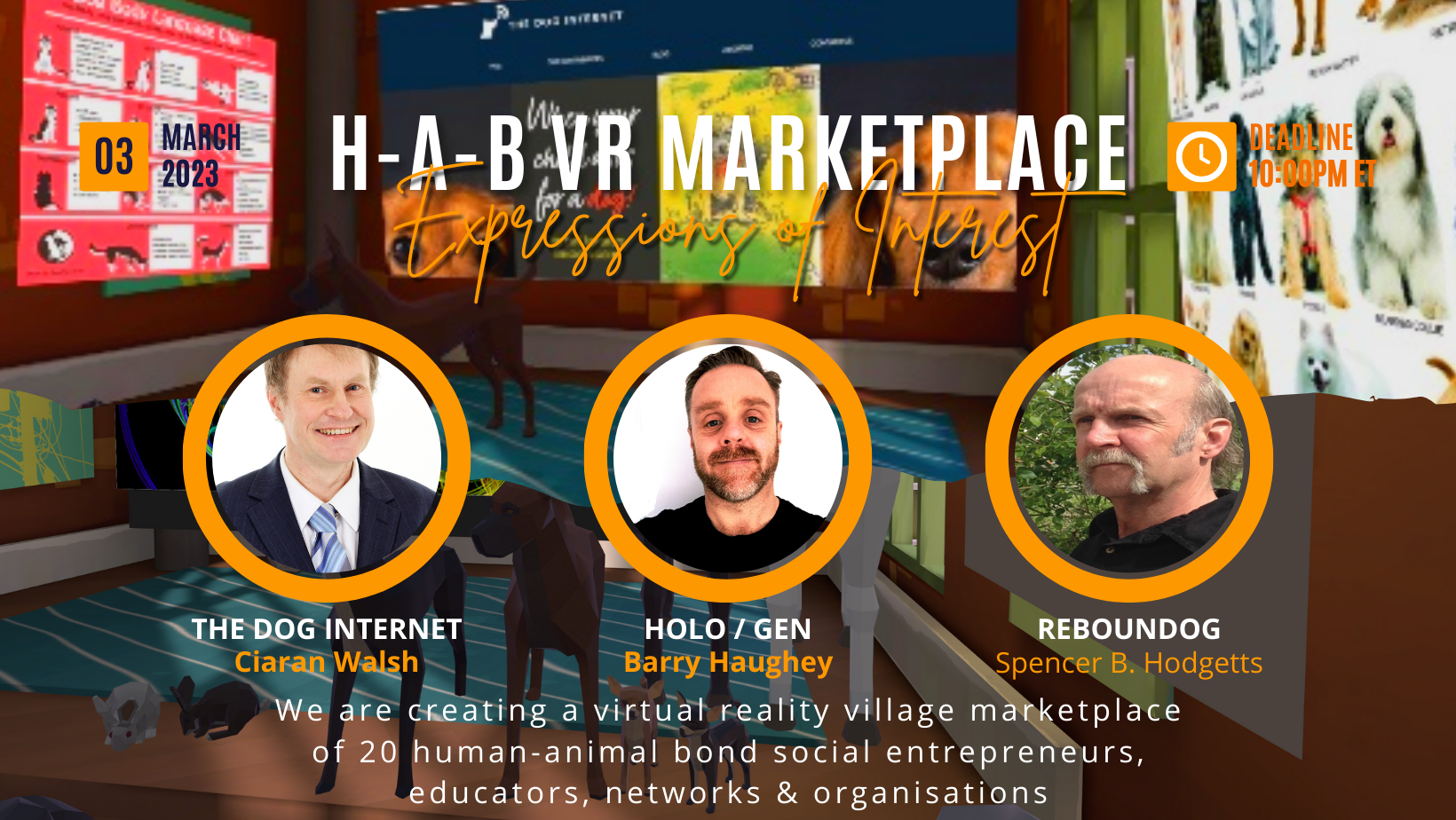 Throughout civilisations' history there have been massive disruptions to the status quo. In ancient times these were caused by natural phenomenon, e.g., forest fires causing tribes to move. In more recent times there have been massive changes with the impact of agricultural, industrial & political revolutions.
In all these scenarios there have been people who seized the opportunity by moving home, even emigrating to un-chartered territories, adopting new technologies, learning new skills and successfully prospering.
From time immemorial humankind has congregated in communities (with dogs). To establish ancient villages entrepreneurial traders, have initially established hubs of commerce aka marketplaces, to create funds on which to build.
More recently the IT revolution has transformed how a lot (not all) of the world's population exist daily.
Very recently and in it's infancy as the next revolution to impact a large percentage of society is Virtual Reality. Reboundog in collaboration with The Dog Internet & Holo/Gen are seizing that opportunity to create the first phase of The Human-Animal Bond Virtual Reality Global Village.
We are actively seeking expressions of interest from 20 venturers to create The Virtual Reality Village Marketplace.
Submit EOIs to ciaran@doginternetofthings.com or spencer@reboundog.com