Social-Impact
How to grow your social-impact network like your favourite rose.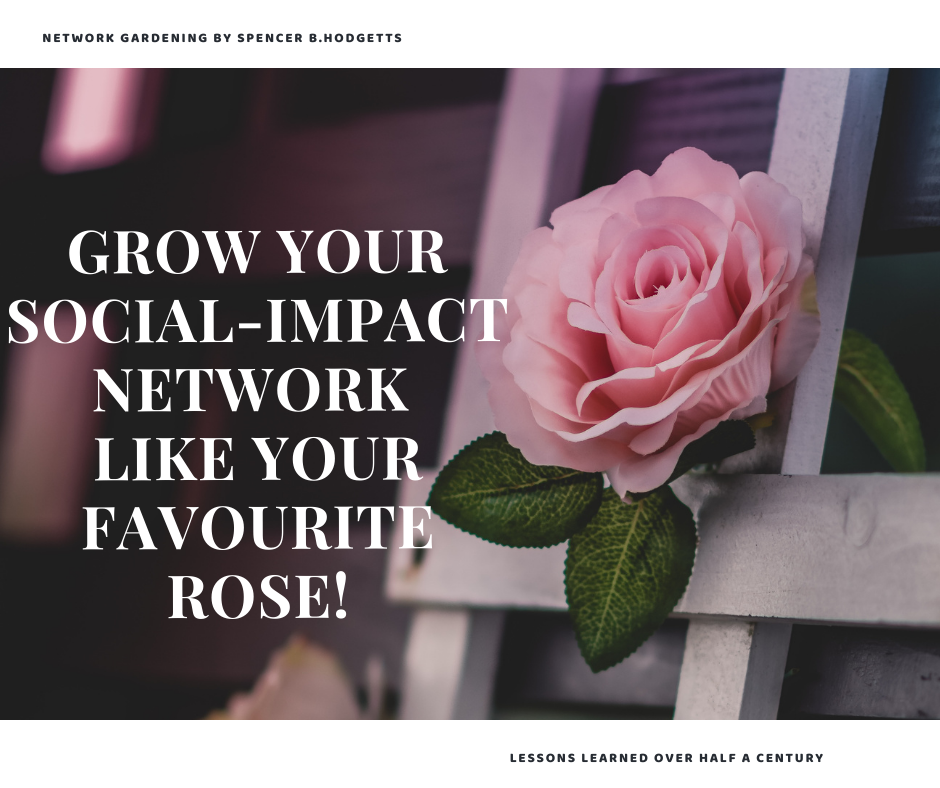 Are you worried that business networking is only about business cards & elevator pitches? Are you concerned that unless you spam everyone there including the caterers with both repeatedly that you're not considered successful?
What if that's NOT your way of doing business?
What if you could learn how to grow social-impact network relationships as you would flowers in your garden?
Here are my six strategies for you to reflect on:
Cultivate ground = market research
Before you would consider growing roses you would consider the soil type, sunshine, wind direction & shade. Think of the soil type as if it's the correct network for your impact? The sunshine as if your network will achieve the right amount of exposure. The wind direction as if you have strong enough roots to survive critical questioning about what you can do for the person asking? The shade as if you can bloom even when the sun is not shining on you? Photo by Pixabay from Pexels
Sow seeds = initial introductions
You wouldn't expect all your seeds to come up roses so be patient as to how long your initial introductions will take to bear fruit. (You maybe considering making rose hip jelly!). Photo by Binyamin Mellish from Pexels
Water & feed = offer value
As with nurturing young plants to bloom where you need to regularly supply both water & nutrients. So you need to nurture new connections without expecting prize roses from everyone. Photo by Gratisography from Pexels
Add companion plants = develop support
Companion plants benefit one another for example scented geraniums (Pelargonium) may help ward off aphids from roses. Who in your network is a companion? - not necessarily in your silo but maybe someone who supports them, think service industries to product businesses. Photo by Pixabay from Pexels
Prune & weed = eliminate time wasters
Just as you would observe & remove the weak & diseased shoots and weed growth that is competing for the water & feed that you've supplied. So you must do so with a lot of the 'business cards' you so eagerly harvested. Photo by João Jesus from Pexels
Harvest flowers = who will be your prize 🌹 collaborator?
You've put an awful lot of your time, energy & money into nurturing your network relationships. You wouldn't expect to grow flowers instantly so don't expect to gain a collaborative partner from networking instantly either.
Then think about next year's flowers, will you change how & when you cultivate the ground? Will you change the type of flowers that you grow? Will you consider expanding your offering, what will be your rose petals or rose hip jelly?