"Your passion is waiting for your courage to catch up." Isabelle Lafleche
Everyday millions of people wake up, start their day with a coffee, check their social media, and begin their workday. At some point, many people begin to question the purpose of it all.
Does your job, profession, or career have meaning, and reflect who you are as a person?
For many people, the daily grind allows them to dabble in their hobbies and pursue their passions, but is this enough? What if your profession actually aligned with your passion?
It can be daunting, and frankly, frightening, to take that step into entrepreneurship. Being a successful entrepreneur can be a lonely journey with many uncertainties. Fortunately, there are many benefits as well, and, with guidance, tenacity, and a vision, many people find success and happiness as entrepreneurs.
To be a successful passionpreneur, one must focus on both sides – the "passion" and the "entrepreneur". The thought of combining entrepreneurship with a passion can seem as challenging as mixing water and oil, or as likely to be successful as herding cats.
Let's break this down.
#1 – Define Your Passion
Passions are created by emotions. There must be an emotional element that is driving your desire to become a passionpreneur. These emotions can make things a little murky. For example, detesting your current job "with a passion" is not a passion. I do not recommend becoming an entrepreneur simply because you want to get away from your current position, but rather, because you see a vision ahead of you that is driving you in this new direction.
Passions are different than solutions. Solutions allow the business to succeed. Solutions are commonly in the form of a product, either tangible or intangible. It is necessary to have a product, a combination of products, or work in collaboration with professionals who offer products, to have a successful business. Your passion is the reason you create your business and offer your product.
Mark is passionate about the outdoors. As a dentist, specializing in child dentistry, he was able to financially support his love for eco-adventure traveling. In his late forties, he had the opportunity to sell his practice to one of his employees. He went from full time employment to part-time, performing specialized surgery four days a month, allowing Mark to pursue his dream of opening an outdoor sport camp for kids. His camp provides a solution; not a solution to his current profession, but, rather, a solution to the problem of child obesity and the reliance on social media, television, and computer games for entertainment. Mark takes advantage of his connections with doctors and psychologists to spread awareness on the need to encourage physical activity in children for both mental and physical health and wellness.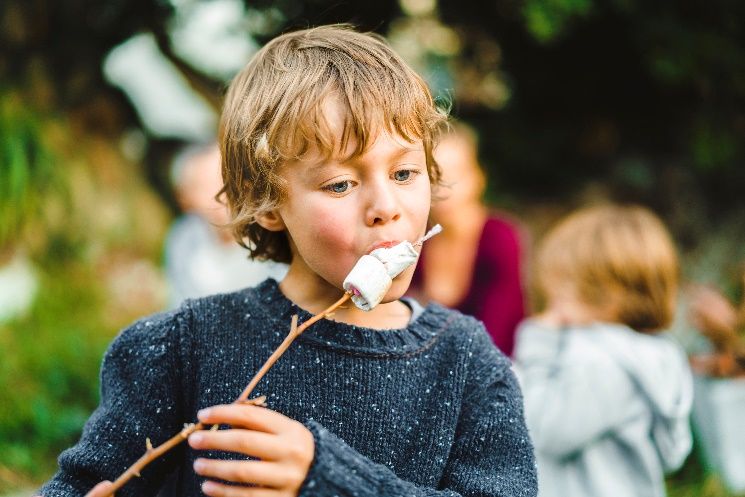 #2 -  Create Your Business
This step is often the one where the process falls apart. I suggest thinking of skills you have that may not seem so obvious. If you do not have the skills you need to start the business you envision, you could gain those skills by taking courses, hire a professional who has those skills (even if they do not see your vision or share your passion), or collaborate with an established business or organization which aligns with your values.
A friend of mine, Jeri, is passionate about animal welfare. Animal welfare is a large category, so Jeri combined her cooking skills, and her work experience in organizing conferences, to create a business where she provides plant-based options for delicious meals. She decided that creating and selling the food was beyond her area of expertise, so she offers an online recipe book, online cooking classes, and speaks at "foodie" conferences. She hired a tech-pro to upload and manage the course, took courses on public speaking (although she organized conferences, she had never spoken at one), and collaborated with businesses who produce plant-based foods.
#3 - Balance Your Passion Within Your Business
Entrepreneurship can be mentally challenging and physically draining. The belief that one has more freedom being their own boss is directly related to one's perception of freedom. When a passion is thrown into the mix, emotions take over and the need to succeed can override everything else.
Here are some suggestions:
Create a list of what is important to you in your life. Examples might be: exercise, time with your friends or family, meditating, learning a skill/taking a course, walking your dog, or a daily nap. Dedicate a certain amount of time (daily, weekly, monthly) to these activities, and make them a priority as you build your business.
Imagine yourself in a perfect work environment. What times of day or night do you like to work? Where do you like to work? Who, or what, do you envision surrounding you? Create a business model that is client friendly and allows you to create a lifestyle that meets your needs.
Research the industry or field your business will be in. It is common to see our passions or hobbies through rose coloured glasses, much like the difference between living permanently where we have always enjoyed vacationing.
Learn to "let-go" of people who do not benefit you. In accordance with your high standards of professionalism, you may feel it necessary to respond to nay-sayers, however, it is often best to not respond to those who are not part of the solution and are of no benefit to you or your mission.
#4 - Monitor Your Passion
Your business is the cover page for your passion or mission. Not everyone is going to be as passionate about your mission as you are, and that is ok. It is, of course, necessary for your business to align with your values, but be cognizant of being a "Passion-Pusher", as this may turn people away, or discourage them from learning about your mission, and how your business is making a difference.
Let your product and service be your voice.
Haley is passionate about the environment. She wears clothes made from all-natural fibers, rides her bike almost everywhere, and if she needs to drive, she has an electric car. She has a business background, and has worked in retail. She noticed more and more customers seeking ethically sourced products, and clothing made from renewable resources. Haley opened her own boutique which exclusively carried these items. She was warned that her boutique was "too niche", the products would be too expensive for the average buyer, and that not enough people are conscience of their shopping habits to sustain a customer base. Haley easily sourced her products because she wore them herself, starting out with reasonably priced products that suited all shapes and sizes. Although her goal is to provide eco-friendly products, Haley focused her marketing on the benefits to the consumer, not the environment. For example, the sheets wick away moisture ensuring a better sleep, the towels repel odor, the skin care line is well priced, and the clothing is soft, durable, and fashionable. Haley ensures her customers feel comfortable and welcome by having a bike rack, but also designated parking spots for those who wish to drive. She shows her customers how to combine their attire, even though their clothing is not eco-friendly, with pieces in her boutique.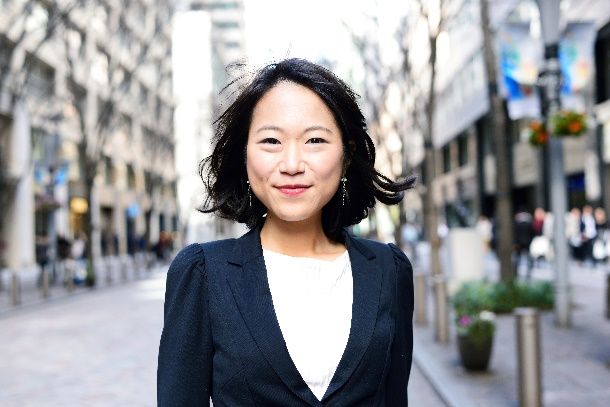 #5 - Envision Yourself as a "Passionpreneur"
Ask yourself why you want to be a passionpreneur. If your initial answer is popularity, recognition, or money, I would rethink your strategy. This is not to say these goals will not be achieved, but they should not be your driving factors. Your dedication is driven by your passion; your success is secured by your skills, experience, and knowledge.
If you are not truly dedicated to your passion, and are simply choosing the trend of the week, people will see through this, even if they do not realize it. And, for those who do not see through you, their loyalty will wean off as soon as the next trend comes along.
If you do not have the skills, knowledge, experience, and means (finances, time, resources) necessary to succeed, you will not only disappoint your customers/clients - you will also disappoint yourself.
You do not need to follow the same journey as others in your field, but it is important to maintain your values, and have the skills to provide a beneficial product or service.
#6 – Distinguish Between "Bending" and "Breaking"
Passionpreneurs, inherently, create solutions, develop strategies, and collaborate with those who have different skills, and often different passions, to achieve the same goal.
Collaborating with other professionals and businesses should be mutually beneficial, invigorating, and helpful in achieving both your goals. It can also be tricky. I suggest collaborating with businesses who have products or services different from your own, and whose morals, values and integrity align with yours. Your passions do not need to be the same for your businesses to work together to achieve the larger end goal.
Shane and Ali are both passionate about making their "tired" city intriguing to newcomers and tourists. Shane has a background in construction, and strongly believes the solution lies in renovating homes. Ali is a city planner and feels that parks and pathways are an integral part of any city wanting to attract new families and tourists. Shane and Ali support each other's cause and often collaborate on projects, because, by working together, they can achieve their mutual goal.
Occasionally, the exact businesses or professionals you may feel would be perfect to collaborate with, may not be willing to collaborate. Money, ego, perceived competition, and fear of losing their status among their colleagues, are the common reasons for industry leaders or established businesses to refuse to collaborate. When this happens, it can be emotionally challenging because, ultimately, it prevents progress and much needed change.
Think "Western Medicine versus Eastern Medicine". Essentially, doctors and practitioners have the same goal, yet these practices have never merged. They stand firmly as two different "schools". If they were to collaborate, they would each maintain their own practices and beliefs – they cannot pretend to practice a style of medicine which they do not. By supporting each other, both practices would be mainstream, providing everyone with the knowledge, options, and accessibility to the best health care.
You may feel pressured by industry leaders to alter your mission and values, or you may be tempted to adapt your product or service to meet the requirements of those you wish to collaborate with. Perhaps you can gain their support by focusing on the aspects of your individual business that resonates with your mutual client base and present your products or service in a way which highlights the mutual goal.
If this is simply not possible, consider the old adage "If you can't beat 'em, join 'em". Now flip it around, "If you can't join 'em, beat 'em". Ultimately, these businesses or organizations may regret not collaborating with you, or the collaborations you end up securing are far more beneficial.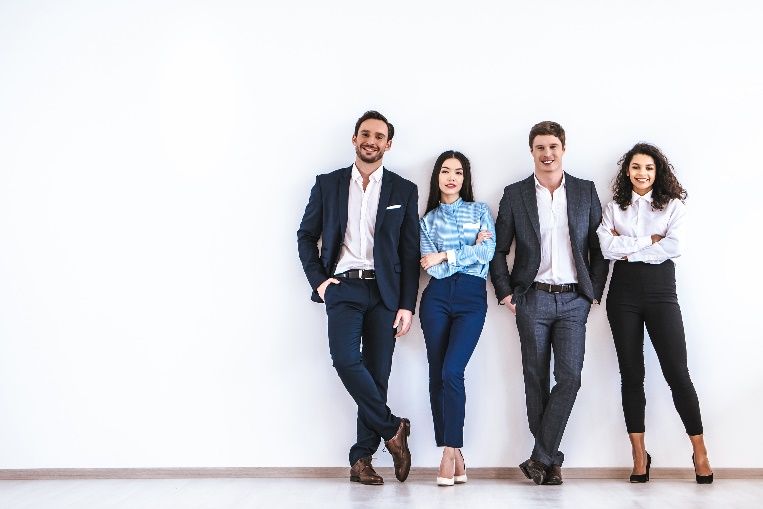 #7 – Establish Your Boundaries
Many passionpreneurs struggle with the concept of making money, and, even worse, making a profit, from their passion. Your skills and talents are valuable. People will pay for them – in fact, they want to pay for them. By advancing from creating your product as a hobby, or voluntarily offering your services, you, and your product, can make a greater impact.
Jesse is a cancer survivor who started a wig company. The wigs are designed specifically to meet the individual needs of those going through different stages of recovery. Jesse realized early in the business venture that without making a profit, it would be necessary to work full-time elsewhere, leaving no time to either sell, donate, or give-away the wigs. By making it into a business, Jesse can devote the required time and effort to ensure the supply meets the demand. Jesse also donates a portion of the profits to non-profit organizations, and donates one wig a month to a person who cannot afford a wig.
It can be challenging to decipher which services or products to donate, and which to charge for, or, alternatively, who to donate your product or service to versus those who are considered paying clients. Make a clear distinction and provide an explanation for your business decision. These policies may change as your business grows – be flexible and adapt to these changes, but do not hesitate to gently enforce your business policies as they currently stand.
What are you waiting for? Passionpreneurship is an adventure. Dive in and enjoy the journey!